Worship has always been a huge motivation behind why I play, teach, perform, and otherwise share my music. When I was a young beginner pianist I was always thrilled to learn worship music and hymns. I couldn't find an arrangement of the classic "Jesus Loves Me" that I actually liked and wanted to share with my beginner piano students, so I whipped one up and can't wait to share it with YOU.
This simple arrangement is in the key of C, with basic chords from the C cadence and an easy right hand melody. If you want to transpose it, you can view and download the score on MuseScore here (you will need a MuseScore PRO account and must have the MuseScore application on your computer to download the editable file).
To download, click the photo below or hit the "download" button located below the score.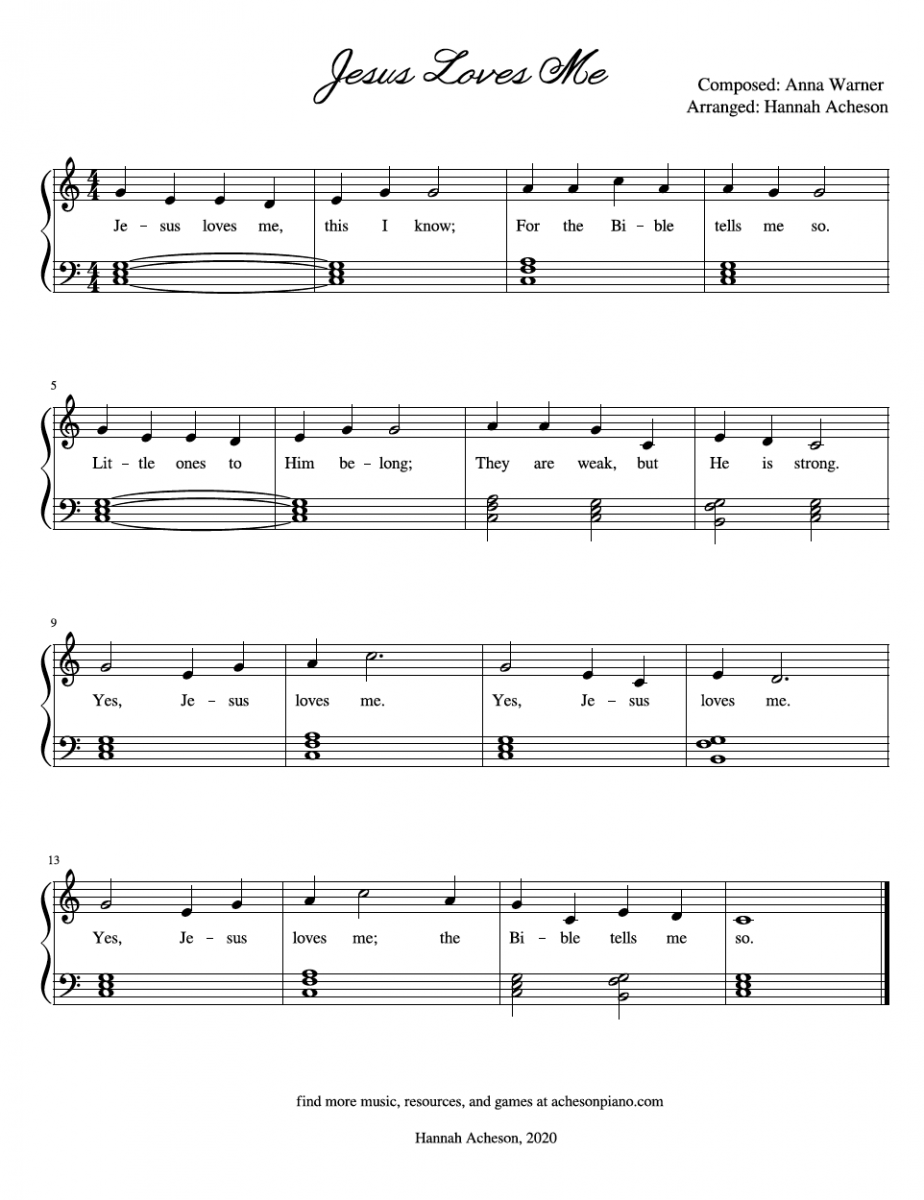 You can listen to the midi version and read the score by tapping the play button in the top lefthand corner:
Jesus Loves Me (easy piano, key of C) by Hannah Acheson
View more free sheet music, downloadable resources, and worksheets over on the Teacher Resource page!